Staff
Our dedicated staff members are here to provide support, compassion, and information to help you through your journey of grief and the celebration of your loved one's life.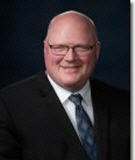 Rick Little
Vice President, Licensed Funeral Director and Embalmer
As a 28 year resident of Longview/Kelso, WA, Rick has been employed all that time as a licensed funeral director and embalmer who is currently The Vice President/General Manager of the Pierce Group Inc. where he manages the operations of Steele Chapel at Longview Memorial Park and Dahl McVicker Funeral Homes as well as several other funeral homes in Southwest Washington. Rick currently serves on the regulatory board for Funeral Homes and Cemeteries in the State of Washington. He is a Past President of the Kelso Lions Club and Past President of Longview Community Church. He is also Past President of the Washington State Funeral Director's Association of which he was honored as Funeral Director of the Year in 2009. Rick has been involved with Stageworks Northwest (a NonProfit Community Theatre) for the past seven years currently serving as President of the Board of Directors. He has been married to Lorraine for the past 25 years and has two children Lance and Amy.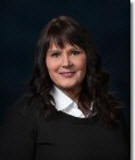 Susan Sherwin
General Manager and Licensed Funeral Director
Susan proudly started working at Longview Memorial Park/Steele Chapel in 2007 after her mother died. She is committed to caring for families with the same compassion shown to her when her mother died. It's been over nine years now and she still enjoys coming to work each and every day. Susan is currently our Director of Family Services and is continuing her education to become a Funeral Director. Susan is attending Lower Columbia College to earn her associate degree thereby completing her internship. Susan is a native to Cowlitz County. Growing up in Longview then later moving to Kelso where she raised her four children. When not working at the cemetery/funeral home, she enjoys playing with her grandchildren and spending time with family.
Hubbard Funeral Home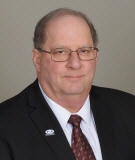 Allan Harris
Family Service and Pre-need Counselor
Allan was born in Emmett, Idaho and grew up in Cottage Grove, Oregon. Two years after community college graduation he began a career in railroad car repair that spanned 43 years and several moves around the United States until his retirement in November 2017. He and his wife Donna have five children and 18 grandchildren and have called Longview their home since arriving in 1988. Serving others is an important part of everyone's life and Allan finds his work as a Family Service Counselor a rewarding opportunity to help and serve others at their time of need.
Groulx Family Mortuary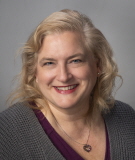 Kari Cavaness
Manager of Family Services, Family Service and Pre-need Counselor
Kari has greatly enjoyed working at Longview Memorial Park/Steele Chapel as a Family Services Counselor since 2018. She has lived in Cowlitz County for 19 years and has no intention of leaving this beautiful part of God's country. Kari is a proud mother of two children; Marissa is a Kelso school teacher and Grant is living at home while he completes his education. She likes to keep busy and involved in her community and is actively a part of her church council, has joined a community fundraising committee, and is a local non-profit board member. Before joining the amazing team at Longview Memorial Park/Steele Chapel Kari worked in employment services assisting those with barriers in obtaining a meaningful life. She is honored now to have the opportunity to assist others at, and before, their time of need.